General Information & Tuition
TUITION, DISCOUNTS & FEES | STUDIO POLICIES | BIRTHDAY PARTIES
Tuition, Discounts & Fees
Tuition for the 2020-2021 Season

If you take:

Your summer tuition will be:

1 Class

$79.00/month

2 Classes

$142.20/month

3 Classes

$201.45/month

4 Classes

$252.80/month
FEES
The dance season will go from September – May.
Monthly tuition does not change from month to month. It is calculated for the season and then divided by 9 months to give you one consistent payment.
You are not paying for scheduled studio closures.
Payments are due and processed on the (1st) first of each month through auto billing.
Tuition is considered late after the 5th and a $15 late fee will be assessed.
There is a $20 per student non-refundable annual registration fee, which covers the entire school year and summer session, (September – August.) $10 for each additional family member. Payment is due at time of registration.
Monthly tuition is charged until the studio has received an email request of cancellation.
FAMILY TUITION DISCOUNTS
The family member with the most classes is considered the 1st Family Member; the dancer with the second most classes is the 2nd Family Member; and so forth. The discounts are as follows: 20% off for the 2nd family member; 30% off for the 3rd; and 50% off for the 4th.

COSTUME FEES
Costume Fees will be added to your account the first week in January. Costumes usually range from $80-$120 each. There are no costume fees for the summer session.
PRIVATE LESSONS
Private lessons are available for technique and competitive coaching:
Single Lessons:
• $40 per 1/2 hour (30 minutes)
• $75 per 1 hour (60 minutes)
• $85 per 1.5 hour (90 minutes)

Discounted Package Options:
• Five 30 minutes Lessons: $175 ($35 per lesson); 10 Lessons: $325 ($32.50 per lesson)
• Five 60 minutes Lessons: $325 ($65 per lesson); 10 Lessons: $595 ($59.50 per lesson)
• Five 90 minutes Lessons: $375 ($75 per lesson); 10 Lessons: $695 ($69.50 per lesson)
Studio Policies
The studio calendar year runs from September – May.
All communication is sent via email; please keep a current email address on file in the office!
A student may join at any time from September through January if there is space available.
The studio will be closed for major holidays and school vacations. See Calendar.
REFUNDS AND CREDITS
Registration Fees are non-refundable.
Credit will not be given for missed classes due to illness or personal commitments. You are welcome to make-up any class missed.
Billy Clower Dance reserves the right to cancel any class with insufficient registration and a full refund will be given.
When student sustains an injury that does not permit them to participate over an extended period of time a credit or refund will be issued.
If a very young student is not ready to participate in a class after several visits, a refund of tuition will be given.
PAYMENTS AND BALANCES
Payments will be auto-paid online on the first of the month.
You WILL NOT be receiving a statement from our office for your monthly tuition.
Any account unpaid after the (5th) fifth of the month will have $15 late charges assessed.
If at any time you would like a printed statement of your account you may request one.
Overdue Balances Only: A statement will be mailed and/or emailed for amount due with late charges assessed.
Any student with an overdue balance of more than 60 days will not be allowed into class until payment in full is received or payment arrangements have been made.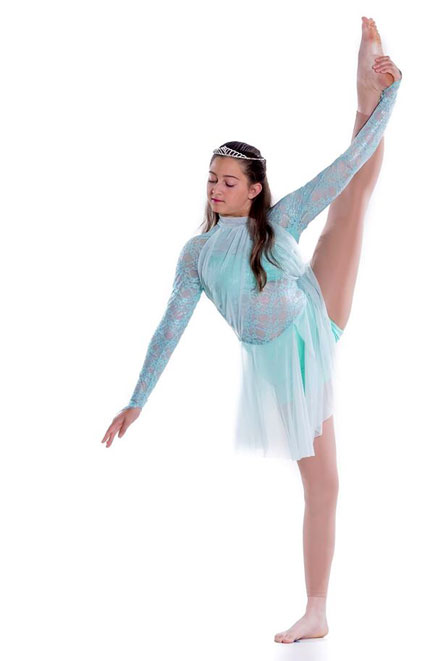 SHOW TIMES
Our annual Holiday Hoedown Show is in December at Buena High School.

Participation is optional; however, we do encourage all students to take advantage of this wonderful performing experience.
Bring a plate of cookies to share.
No major costumes to purchase for this show.

Our annual Show Business Recitals will be held in the Spring at Buena High School.

Participation is optional; however, we do encourage all students to take advantage of this wonderful performing experience.
Recital costume ordering takes place in January.
Ask to see our DVDs and photos of previous recitals.
Birthday Parties
Billy Clower Birthday Parties are Hassle Free!!
We make it easy for you.
You bring the food and favors and we set up, decorate, run the party & clean up!
PARTY PACKAGE INCLUDES
Space rental of the big studio and lounge 1 hour prior to party for set up
Space rental of the big studio and lounge for a 2 hour party
We will set up two 8ft tables with tablecloths, folding chairs, balloons, streamers and we will help you with any additional items you bring.
Billy Clower Instructor who will lead your party, featuring a fun dance or cheer lesson in the style of your choice. (We have Instructors ready to teach Cheerleading, Hip Hop, Ballet, Musical Theatre and Jazz.)
Customized party timeline to fit your dream party. In addition to the dance/cheer lesson our instructors can lead the kids in other activities of your choice. Some party ideas to for your guests to enjoy at no extra charge are the limbo game, hula-hoop fun, jump ropes, and obstacle courses. Ideas that you can add for an extra charge are face painting, craft to match theme, t-shirt making and more!
$10 OFF Billy Clower Dance Studio coupon for each guest
2 tablecloths, plates, napkins, balloons, streamers and a bottle of water for each birthday party guest.
2 8ft tables, 30 metal folding chairs and refrigerator space for cake, food…
We will help load your car and clean up.

2 HOUR PARTY PACKAGE PRICE
$245.00 - for up to 15 children ($10 extra per additional child)
Additional party time can be purchased at $80/hour.

AVAILABLE PARTY TIMES
Saturdays, between 3:00pm - 9:00pm
Sundays, between 10:00am - 9:00pm

HOW TO BOOK
Please email us to reserve your child's special day at billyclower@gmail.com. A $50 non-refundable deposit is due at the time of booking. The remaining balance is due upon your arrival on the day of your party. We accept cash, check, credit and debit cards.

WHAT CAN YOU BRING?
-Refreshments, beverages, cups, bowls, utensils…
-Extra tables if needed
-Games, crafts, party favors, cheer bows, t-shirts to paint…