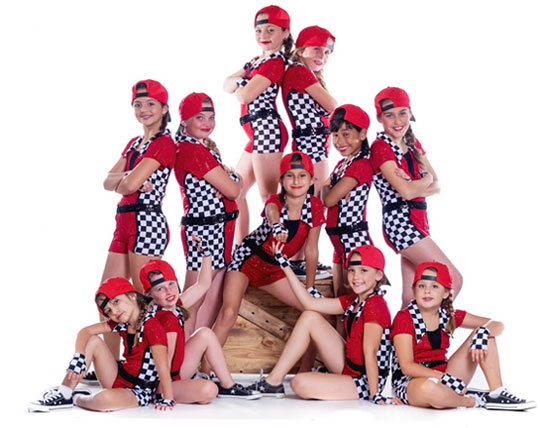 Why Choose BCDS?
At Billy Clower Dance Studios we support and nurture the love and joy of dance! We believe that life lessons are learned at the studio and that dance is an important part of a child's full educational experience. At our studio we provide quality education through a team of professional teachers who are committed to inspire, train, and develop students of all ages and abilities.
Billy Clower Dance Studio is a Ventura icon where generations of local families have made great memories for over 60 years. We offer a wide variety of dance styles including cheer because we believe that a well rounded dancer becomes a well rounded, confident and successful human being. Here are a few of our testimonials and reviews.
We hope to meet you soon!
MELISSA L.
" THANK YOU for all that you have done to keep dance going through the pandemic. You and your family have been AMAZING and we are so thankful for you all!! Olivia LOVES her classes and it's something to look forward to every week."

ALEXIS D.
"I just gotta say how much we love and appreciate all you are doing to keep our family safe while still providing the kids with your amazing service. We absolutely love you guys! Thank you for everything you are doing for us!"

MIKE M.
"I was happily surprised to see your website. My father was in the Navy and stationed at Pt. Mugu in the late '50's. My mother always wanted the best for my brother and I. We were religiously ferried back and forth to Ventura every week for dance lessons. It was great. The instruction has stayed with me the same way as swimming and bike riding. Visiting your dance studio is officially on my bucket list."

CHERYL L.
"My whole family thought the recital was really great. High praise indeed for your first show…. They loved the variety! They loved you," you "seemed so relaxed and natural and seemed to be enjoying yourself". They liked feeling like part of the family as part of the audience—you exude that welcoming nature. Your family deserves such thanks for supporting dance for the young and old here in Ventura. You are starting new traditions."

KRISTIN F.
"Nice job this weekend! What a performance! This was our first year and Brooke had a fantastic time. She really loves to dance and loved watching the other kids perform. Thank you!"

JESSICA M.
"I am so impressed with the quality and organization of the show!! I loved the venue and the pre-ticket sales method. All of our guests have been raving. Also, I was thrilled with the class instruction. Outstanding! You are doing awesome! Keep it up. Thanks for all your hard work and great communication. We are spreading the word about the studio."

MANDY M.
"From age 5 to 17 Billy Clower was a huge part of my life! Wish I still lived down there so my kids could follow in my footsteps!

LEANNE W.
"Best dance studio around! Took classes there and now I want my son to as well..."

KAREN N.
"My visiting kinda-grand-daughter loved their Mary Poppins theme Musical Theater Camp. They kept the kids busy and she came home exhausted every day. The week culminated with a 3 song performance, that they did twice, a nice touch. Kelli was an absolute doll and the other kids were adorable.."

MICHAEL M.
"I absolutely love this studio! My daughter has been a student for a while now, I'm glad to see her so energetic and enthused about what she learned that day. Seeing her excited to learn what she loves most is worth everything to me! The staff is ever so friendly and you can tell they are very knowledgeable. Just enough to make a man like myself want to learn! Kudos to Billy Clower!"

SHARON H.
"Great Job at the Festival of Talent! It was so fun to watch the big group of dancers perform together. My daughter is loving the hip hop..."

LAURA M.
"This studio offers so many classes for a wide range of ages. The owner and her family are very sweet and personable and have sought after an array of talent to keep the classes enticing..."